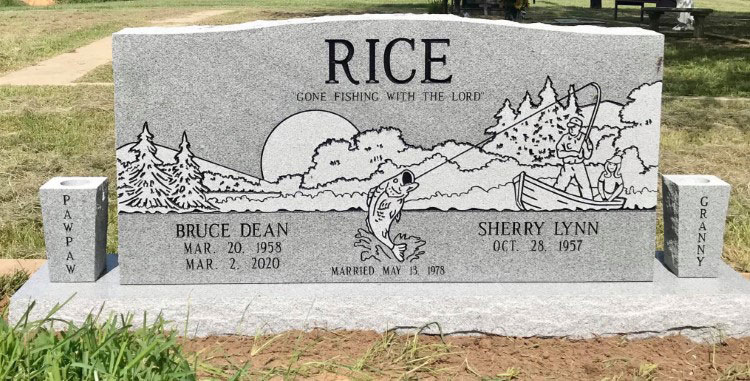 Traditional Designs
Traditional Designs are the most common choice, as there is a wide variety of options. In addition to the names and dates on the monument, customers can choose from our stencils to create a scene or add graphics to personalize your loved one's memorial.
Traditional designs can be sand blasted on any color of granite, and on any size stone.
See More Traditional Designs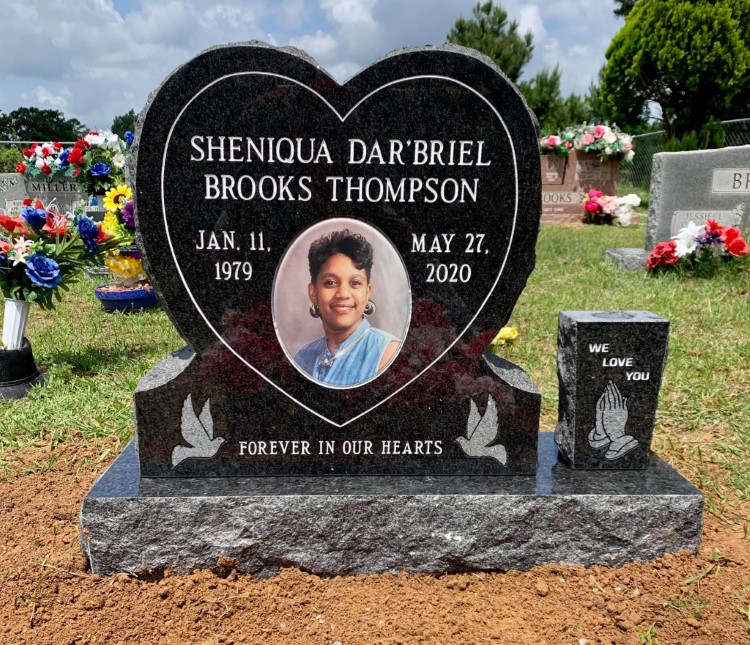 Ceramic Pictures
Remember your loved one by placing a memorial portrait on their monument. Have your favorite photograph transferred onto a porcelain plaque for generations to remember. These beautiful mementos are available in color or black and white, and they come in many shapes and sizes. Our Ceramic Pictures come with an Unconditional Guarantee. They will be guaranteed against breakage, fading, deterioration, and vandalism. Should anything happen to your ceramic picture, it will be replaced at no cost – No questions asked!
Laser Etchings
Laser is a beautiful and personal touch that can help commemorate your loved one. The options are limitless for laser etchings. Whether you prefer a full laser scene, a portrait, or a laser etch of their favorite things, there is laser etching to memorialize your loved one. Etchings can be done in color or in black and white, which is the most economical option. Etchings are directly lasered into jet black granite only. However, an economical way to incorporate a laser etching into your memorial is by using insets, where the laser is done on a jet-black granite tile and set into a monument of any color.